This is my writeup on how to replace the felt strips on the outside of the front 2 windows on a 2 door 85-91 H car. AFAIK I am the first to do this. I can't be responsible for any cuts, injuries, or incorrect results, this is how I did my driver's side door. Company names used without permission. I hope this is useful.
First check and see if you have enough tools:
Phillips and flathead screwdrivers #2 is good
Pliers
Diagonal cutters(sharp ones)
A workbench mounted vise(not necessary, but helps a TON
Tunes(optional)
About 8 hours to spare(+ or -)
A drill and bits (1/16 to 3/16)
3M weatherstrip adhesive or equivalent
some 10/24 machine screws 1/2 inch long with nuts
Utility knife
Carb cleaner, brake cleaner, alcohol, or adhesive remover
A pick
a round file, countersink bit or bench grinder.
Precise ruler
Think about your skill level. On a scale of 1 to 5 i'd put this at a 4, and dissasembling the doors is half the battle. I've been restoring, fabricating, and wrenching for a long time, so I kind of flew through it. It was challenging though.
You can order the DEAD ON CORRECT window felts from this company:
Part number YMR260X, was about ~$30-35 bucks
When ordering, the felt comes in a 96" strip, have them cut it in half for shipping because the pieces you need are less than half anyway. This is what you get: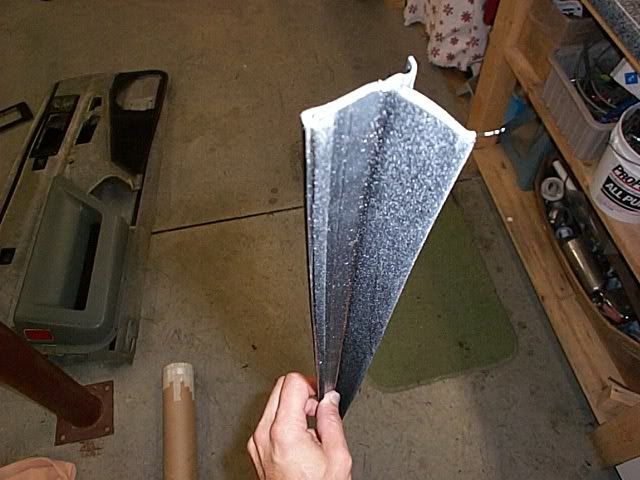 As you can see it's not drilled or trimmed to fit your car so you must do this.
Continued>>>>